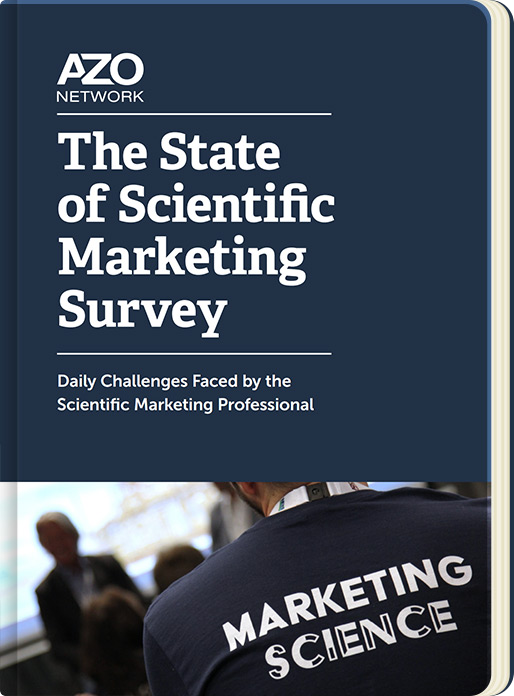 The State of Scientific Marketing Survey eBook
With insights into common marketing challenges, effective lead generation, and more.
Download Your Free Copy
As a world-leader in scientific marketing, AZoNetwork is uniquely placed to learn from the challenges facing professionals tasked with marketing for science audiences.
During 2018 – in a company first – we surveyed professionals from over 100 leading businesses in science, healthcare, and life science markets for insights into the challenges facing scientific marketers today.
This eBook is the culmination of that survey. Simply fill in the form on this page for complete access to rich data and professional insights from the industry.
The State of Scientific Marketing Survey eBook is targeted at the scientific community and aims to highlight several key aspects today's marketing science landscape. Key topics covered include:
Current challenges
Effective lead generation
CRM
System lead nurturing
The customer journey
How can AZoNetwork help you?