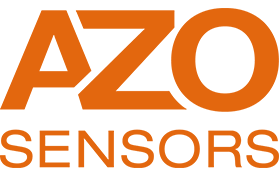 Total Annual Users

Total Annual Pageviews
Global Coverage
| Continent | Total Visits |
| --- | --- |
| Asia | 49.55% |
| Americas | 24.66% |
| Europe | 16.64% |
| Africa | 6.57% |
| Oceania | 2.31% |
High-performance sensors are ubiquitous in modern life, and though the ever-growing diversity of OEM sensor technology platforms means greater market segmentation, it also makes for an incredibly competitive landscape. Demand for sensors across all key regions has never been higher. Image sensors, motion sensors, pressure sensors, gas sensors, and so on; the scope of applicability is practically limitless, with market growth expected to reach a global valuation $345 billion by 2027. This highlights both the severity of competition and the opportunity to increase your own market share.
Marketing for OEM sensor technology platforms requires close attention to the interconnected nature of the sensing technology market. Integration and collaboration are central to success when attempting to corner your very own lucrative niche. But how do you achieve that when market globalization means that even the smallest European sensor manufacturer may be competing with technology giants of the Asia Pacific region? Sensor marketing via digital channels is the solution.
AZoSensors is the world's foremost sensor marketing platform. We create, curate, and distribute the latest information on sensor technology to an informed readership of research and manufacturing professionals, alongside the academics of tomorrow's sensing technology market. Our network can help you connect with potential customers, generate brand awareness, and extract the maximum value from that extraordinary market growth.
Visits sourced from Google Analytics, yearly average from Jan to Dec. Readership based on sample of subscribers.