Company Background
AZoNetwork is the leading content marketing platform for Science, Engineering and Healthcare with operational Headquarters in Manchester city centre and further offices in Sydney and New York.
We are a world leader in marketing science and technology. We work with clients to develop and share engaging content with their customers and prospects to enhance brand awareness and generate high quality sales leads. Our digital marketing platform attracts over 140 million visitors a year across 11 STEM sites.
We employ around 50 people in our central Manchester office. Our growth plans are ambitious and will enable excellent career development opportunities.
We have a friendly, open and informal culture with a high degree of trust in our employees. Teamwork and innovation are highly valued. We promote a healthy work-life balance. Our teams are highly motivated and proud to be making a difference to the World of Science, Engineering and Healthcare.
AZoNetwork on Instagram AZoNetwork on LinkedIn
Our Current Vacancies
Digital Marketing Project Manager
Manchester, UK | Salary: £25,000 – £30,000 DOE
You will promote AZoNetwork in our target markets by creating and managing engaging digital marketing campaigns to enhance brand awareness and generate sales leads. Your tasks will include:
Create persuasive copy and visual graphics to be shared via a range of channels including blogs, webinars, videos, social media and email as well as the company website.
Contribute to a community of marketeers in the scientific field via the creation of thought leadership and educational digital content.
Develop high value sales collateral.
Design and manage paid advertising campaigns.
Manage marketing projects with other team members from SEO, Paid Search, Creative and Sales teams.
Analyse customer data to generate insights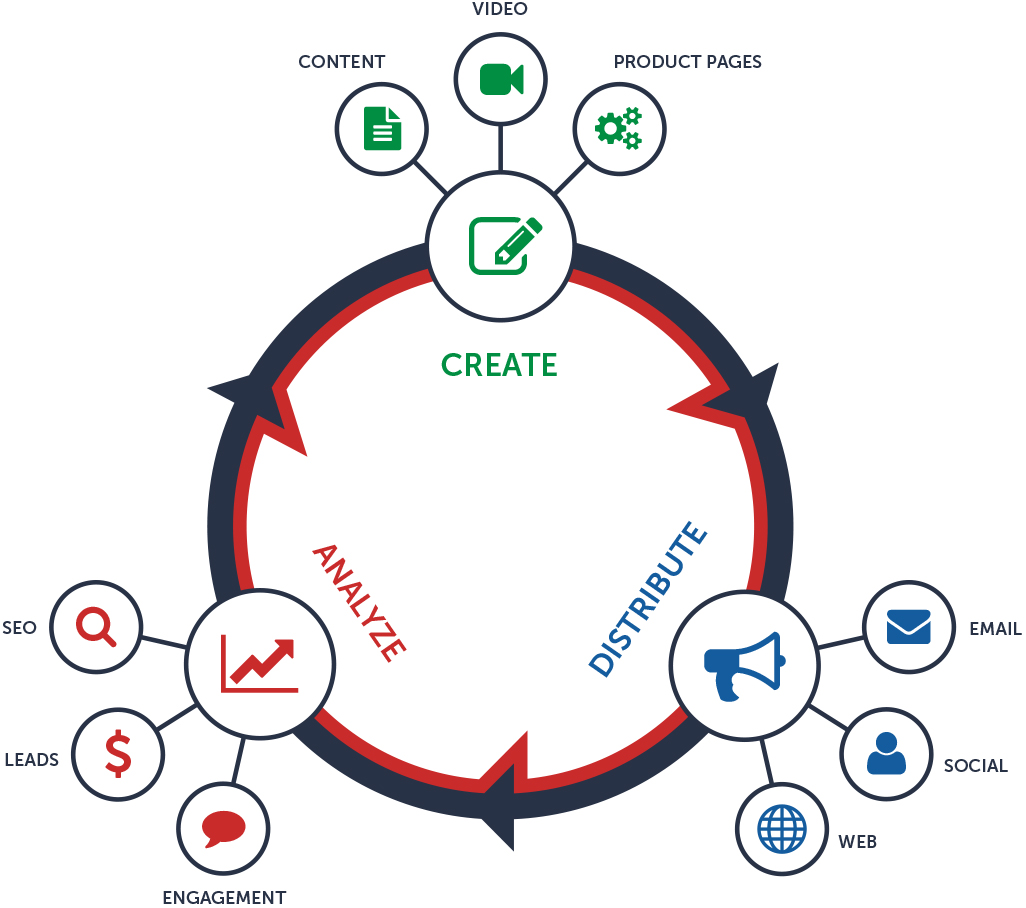 Role Requirements
You will have at least 1 year's experience working in a marketing or communications role. Experience gained in a Scientific or Technology company would be of particular interest.
Key Skills
Team player
Adaptable and resilient
Creative and analytical mindset
Strong copywriting and content creation skills
Paid social experience
Graphic Design/creative cloud experience (Canva minimum)
Familiar with data analytics
A keen interest in science and new technologies
Desirable skills – training will be given
Familiarity with Webinar promotion, production and platforms
HTML experience
Knowledge of our tech stack: Salesforce, Trello, BigMarker, MS Teams, Adobe Creative Cloud, Canva, G-Suite
Qualifications
Bachelor's degree required or equivalent digital apprenticeship qualification
Benefits
Salary: £25,000 to £30,000 dependent on experience
Target Annual bonus: £2,000 - based on company and employee performance
Working Hours: 38 hours per week – with flexibility on both sides regarding start and end time each day (our core hours are 10am-3pm). You can manage your own workload to meet client and company requirements including supporting clients in US and Australian time zones.
Work Location and environment: Based in our brand new Manchester office in the city centre with the opportunity to work from home for up to 3 days per week. We provide financial assistance with home office set up. The office environment is relaxed with a dress down policy and comfy sitting areas, ping-pong table, free onsite gym facility, tea, coffee, fruit and drinks fridge.
Holiday: 29 days including bank holidays, plus after six months' service you get a day off on your birthday and an extra day off after 1 year and 5 extra days after 5 years' service. We have "Fun in the Sun" half day Fridays in July and August.
Regular social events/activities: Including parties, team lunches and nights out.
Training and development – You will get a training allowance of £500 pa plus support for relevant technical certifications.
Critical illness cover and Employee Assistance programme including access to online GPs.
Travel: Opportunity to represent the company at trade fairs and other networking events.
Meet the Team
Danny Layzell – Digital Marketing Project Manager (incumbent)
After growing up in the Ribble Valley, I spent much of my professional career working in international education on the South Coast of England before moving to Manchester at the end of 2017.
I have a degree in Politics, a level 6 diploma in Digital Marketing and I am working towards becoming a chartered marketer. As well as working in international education, I previously worked as a freelance digital marketer which is where I was first introduced to AZoNetwork. I joined the team in 2020.
As well as digital and politics, I am passionate about most sports mainly rugby and cricket. A life-long Manchester United fan more recently I became a Dallas Cowboy supporter! Travelling has become a real interest for me and I dream of travelling alongside the 'Barmy Army' (England cricket fans) in the future.
I have enjoyed this role massively and would recommend it highly. I have now been asked to step up and take the lead for our webinar and virtual events business which has recently been brought back in house.
Sara Lopez Segura – Graphic Design & Marketing Co-ordinator
I am originally from southern Spain. I always had a passion for telling stories and have a degree in Journalism, a degree in Audio-visual Communication and a level 3 Distinction diploma in Digital Marketing.
I started my career in 2014, in the Design department of a language academy in Madrid as part of my University course. At the beginning of 2016, I moved to Manchester whilst working on completing my second degree course. Feeling two degrees were not enough, I undertook a level 3 Digital Marketing apprenticeship, managing everything Marketing & Design for hair and beauty brands.
Apart from Marketing, I love anything creative. This includes illustration, crafting and crocheting. My rural upbringing has also given me a surprising amount of knowledge about farming and cats.
Junior Web Designer
Manchester, UK | Salary: Up to £22,000
We are currently seeking a Junior Web Designer who can contribute to the dynamic working environment of our Manchester office. The successful candidate will join our Creative team, primarily designing, building and distributing email newsletters and managing the email newsletter calendar. Other duties may include designing infographics and E-books for our network of 11 websites and on behalf of our clients.
Primary Duties and Responsibilities
HTML Email design, build and distribution
Managing newsletter calendar
Designing in house graphics
Skills, Attributes and Requirements
A proficiency in HTML and CSS is essential
An advanced knowledge of Photoshop
A portfolio of your work
Good team player
Ability to multitask across several skill sets
Education & Experience
Bachelor's degree
English qualification (GCSE) B or higher
Benefits
Regular social events
Flexible working hours
Superb working environment
Opportunities for career progression
Progressive bonus structures
Free coffee, fruit and bar fridge
Relaxed, fun environment
Half day Fridays in July and August
Critical illness cover
ASP.NET / SQL Server Full Stack Developer
Manchester, UK | Salary Depends on Experience
We are looking for a Full Stack Developer to join our growing Dev team based in Manchester. The role will involve working on our suite of websites, maintaining and developing new features in an Agile development environment. Work is focused on Back and Front End web and database development to support the websites, in addition to our CMS and Visitor Analytics systems, website performance optimization, automation and many other exciting projects.
Primary Requirements
C#, ASP.NET (.NET Core, MVC, Web Forms)
JavaScript + JS Frameworks experience (Angular, React or Vue)
MS SQL Server Databases
HTML5 / CSS3 / Bootstrap
Experience of Responsive Design, Mobile Device optimization
Experience of working in an Agile development environment
Desired Skills
Experience with Continuous Integration / Delivery (TeamCity / Octopus Deploy)
Windows Server setup & management, IIS, AWS or SQL administration
Knowledge of SEO and Website Performance best practices
Experience with Mobile App Development (React Native, Xamarin)
2+ Years Commercial Software Developer Experience
Relevant Computer Science / Software Engineering Qualifications
What to expect
You will be joining our dedicated Dev team, who will help you thrive in your role.
Working on exciting websites; Nano, Technology, Robotics, Medical research etc.
A motivated and proud atmosphere, making a difference to the World of Science.
Gain experience with a huge variety of Full Stack development technologies.
Feel valued and appreciated for your efforts, creativity and ideas.
Benefits
Brand new office in the City Centre location
Hybrid office / remote working
Additional funds and support for Training, Certifications & Dev Conferences.
Great equipment & latest software (Surface book laptop + 2 monitors)
Relaxed (dress down) environment with comfy sitting areas & Ping-Pong table.
Company social events including: parties, team nights out & much more.
Flexible working hours, work from home opportunities.
Length of service awards & other bonuses.
Apply Now
And we'll be in touch shortly.