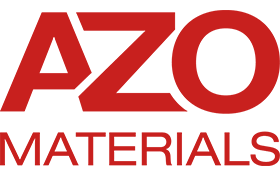 Global Coverage
| Continent | Total Visits |
| --- | --- |
| Asia | 40.88% |
| Americas | 32.75% |
| Europe | 19.64% |
| Africa | 3.80% |
| Oceania | 2.93% |
Materials Marketing Media Kit
Digital Marketing & Advertising Solutions for materials science.
View media kit
Materials science and engineering firms often thrive on conventional lead generation methods, enabling businesses to cultivate a selection of trusted partners. Yet this traditional approach to technical marketing has an issue of scalability. How do engineering companies broaden the scope of their business development efforts and reach a deeper pool of potential clients?
Digital marketing plans can supplement existing marketing and business strategies, helping you to generate leads from further afield, and to qualify those leads more effectively. However, there is often a hesitance among engineers and scientists to adopt this form of marketing strategy. There is a common consensus that the technology should, in many ways, speak for itself.
AZoM is the world's leading material science marketing platform. We create, curate, and distribute content marketing collateral to a global audience of industry and R&D professionals. Our specialty in marketing engineering services and novel material innovations has made us the number one partner in marketing for engineers.
We can help you transform your traditional marketing plan for a worldwide digital audience, helping you let your materials and services speak for themselves.
Visits sourced from Google Analytics Yearly average Jan to Dec Readership based on sample of subscribers.