Company Background
AZoNetwork is the leading content marketing platform for Science, Engineering and Healthcare with operational Headquarters in Manchester city centre and further offices in Sydney and New York.
We are a world leader in marketing science and technology. We work with clients to develop and share engaging content with their customers and prospects to enhance brand awareness and generate high quality sales leads. Our digital marketing platform attracts over 140 million visitors a year across 11 STEM sites.
We employ around 50 people in our central Manchester office. Our growth plans are ambitious and will enable excellent career development opportunities.
We have a friendly, open and informal culture with a high degree of trust in our employees. Teamwork and innovation are highly valued. We promote a healthy work-life balance. Our teams are highly motivated and proud to be making a difference to the World of Science, Engineering and Healthcare.
AZoNetwork on Instagram AZoNetwork on LinkedIn
Our Current Vacancies
Editorial Account Manager – Digital Marketing
Manchester, UK | Salary: £23,000 – £26,000 DOE
You will be dedicated to a portfolio of clients, acting as the key interface between our clients, our sales teams and our technical experts to:
Help build and project manage digital marketing campaigns.
Coordinate the creation of compelling technical and scientific stories and distribute to a defined target audience.
Work with our network of experts to create unique scientific content including newsletters, articles and interviews with industry gurus.
Analyse the effectiveness of the campaigns and suggest improvements externally to clients and internally within the business.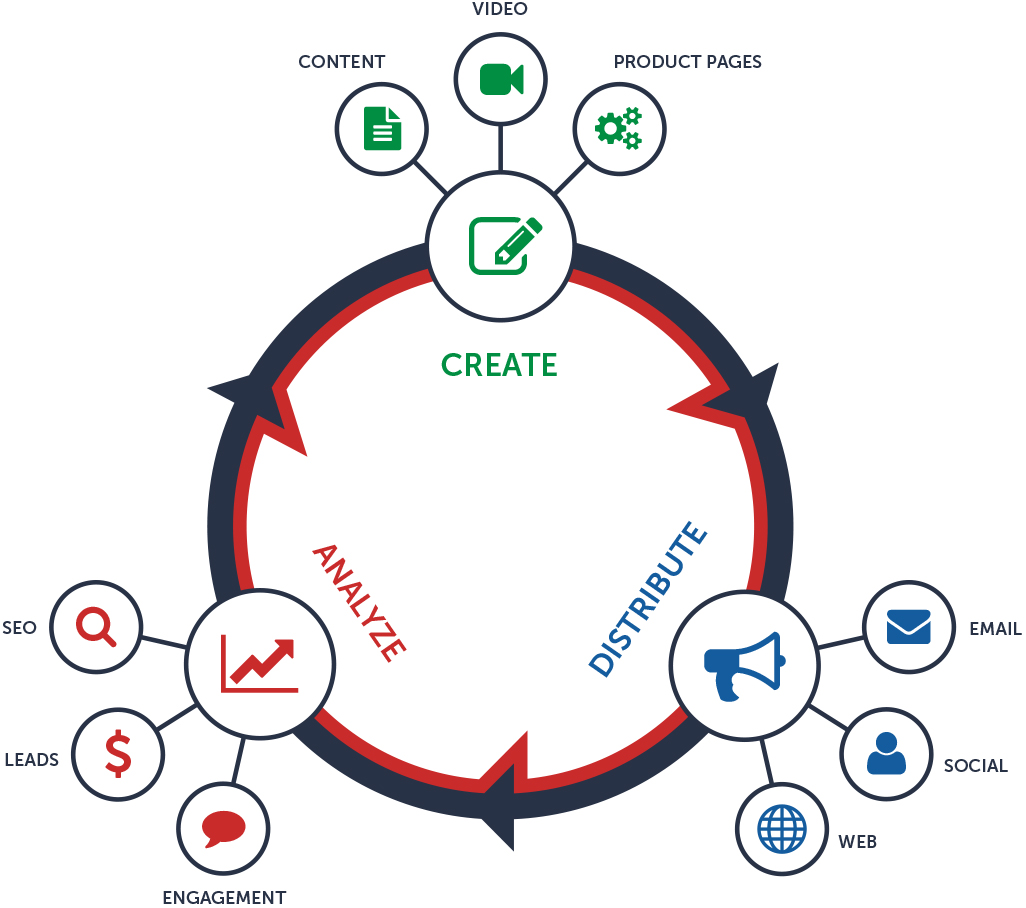 Role Requirements
You may already have relevant experience in a similar role/company, but we also encourage you to apply if you can demonstrate excellent customer services skills and you want to develop your career in Account Management, Technical/Scientific Publishing and Digital Marketing in a varied and fast paced environment.
Key Skills
Customer service focus – able to develop effective internal and external relationships
Strong project management skills
The ability to deal with conflicting demands and prioritise effectively
Excellent communication skills
Editing and proof-reading skills
A keen interest in science and new technologies
Desirable skills – training will be given
Data analytics and SEO
Salesforce CRM experience
Account management experience
Web based journalism or copywriting
Qualifications
Bachelor's degree required
Benefits
Salary: £23,000 to £26,000 dependent on experience
Target Annual bonus: £2,000 - based on company and employee performance
Working Hours: 38 hours per week – with flexibility on both sides regarding start and end time each day (our core hours are 10am-3pm). You can manage your own workload to meet client and company requirements including supporting clients in US and Australian time zones.
Work Location and environment: Based in our brand new Manchester office in the city centre with the opportunity to work from home for up to 3 days per week. We provide financial assistance with home office set up. The office environment is relaxed with a dress down policy and comfy sitting areas, ping-pong table, free onsite gym facility, tea, coffee, fruit and drinks fridge.
Holiday: 29 days including bank holidays, plus after six months' service you get a day off on your birthday and an extra day off after 1 year and 5 extra days after 5 years' service. We have "Fun in the Sun" half day Fridays in July and August.
Regular social events/activities: Including parties, team lunches and nights out.
Training and development – You will get a training allowance of £500 pa plus support for relevant technical certifications.
Critical illness cover and Employee Assistance programme including access to online GPs.
Meet some of the Editorial Account Manager Team
Alex Smith – Editorial Account Manager – Digital Marketing
I grew up in China, Singapore, and Taiwan, and spent my childhood moving around, never staying in one place too long. This exposed me to a huge amount of different cultures and people, from Ghanaians to Brazilians to Thai to Kazakhstanis and so on. Growing up predominantly in Asia, I embraced my mother's Taiwanese culture and family and the diverse multiculturalism of my surroundings.
I thus came to the UK in 2017 as a virtual stranger, unaccustomed to the culture, and the weather especially. Having graduated from the University of Manchester during a global pandemic with a degree in Biochemistry, I was ecstatic to join the AZoNetwork team in late 2020 and to be able to play a role in the promotion of science worldwide.
AZo was my first experience with a job and it's safe to say it's exceeded my expectations. While there is technically a hierarchy, AZo functions in a very non-hierarchical way, I never feel unable to take my thoughts and opinions to the management and always feel as if my thoughts and opinions are valued. It's also a very open and self-sufficient workplace, training was comprehensive and adapted to each person. Everyone has also been really friendly and welcoming. I've always felt supported and valued. I was given room to grow into my own niche within the company that best suits my capabilities.
Biochemistry notwithstanding, I am passionate about sports, having played virtually every sport under the sun during my schooldays, with a particular soft spot for basketball and swimming. I also enjoy reading, tackling works from acclaimed authors such as Cormac McCarthy or ancient epics like the Shahnameh. Writing is another passion of mine, and I am currently writing my first screenplay, more for my own amusement that any real goal. I enjoy discussing all thing philosophy with AZo's resident philosopher, Adam King, much to the delight of our co-workers.
Olivia Frost – Editorial Account Manager – Digital Marketing
My name is Olivia but known to most as Liv. I graduated from Bangor University, North Wales with a 1st Class BA(Hons) in English Language and Journalism. I then went on to a receive a MSc in Publishing from Edinburgh Napier.
At AZoNetwork, I'm an Editorial Account Manager who looks after a variety of different clients. I work closely with my accounts to ensure the best outcome possible – I'm always up for a virtual panad ('cup of tea' in Welsh) and I look forward to doing these in person soon.
I joined the team in the summer of 2020 and I now look after over 100 different accounts and no day is the same. I am pleased to say that I really enjoy working with the team and everyone was extremely welcoming when I first joined.
In my spare time, I enjoy going for walks with my partner and puppy (who's named after Dani Dyer!), long FaceTime calls with my family back in Norfolk, and getting stuck into a good Netflix series.
Junior Web Designer
Manchester, UK | Salary: Up to £22,000
We are currently seeking a Junior Web Designer who can contribute to the dynamic working environment of our Manchester office. The successful candidate will join our Creative team, primarily designing, building and distributing email newsletters and managing the email newsletter calendar. Other duties may include designing infographics and E-books for our network of 11 websites and on behalf of our clients.
Primary Duties and Responsibilities
HTML Email design, build and distribution
Managing newsletter calendar
Designing in house graphics
Skills, Attributes and Requirements
A proficiency in HTML and CSS is essential
An advanced knowledge of Photoshop
A portfolio of your work
Good team player
Ability to multitask across several skill sets
Education & Experience
Bachelor's degree
English qualification (GCSE) B or higher
Benefits
Regular social events
Flexible working hours
Superb working environment
Opportunities for career progression
Progressive bonus structures
Free coffee, fruit and bar fridge
Relaxed, fun environment
Half day Fridays in July and August
Critical illness cover
ASP.NET / SQL Server Full Stack Developer
Manchester, UK | Salary Depends on Experience
We are looking for a Full Stack Developer to join our growing Dev team based in Manchester. The role will involve working on our suite of websites, maintaining and developing new features in an Agile development environment. Work is focused on Back and Front End web and database development to support the websites, in addition to our CMS and Visitor Analytics systems, website performance optimization, automation and many other exciting projects.
Primary Requirements
C#, ASP.NET (.NET Core, MVC, Web Forms)
JavaScript + JS Frameworks experience (Angular, React or Vue)
MS SQL Server Databases
HTML5 / CSS3 / Bootstrap
Experience of Responsive Design, Mobile Device optimization
Experience of working in an Agile development environment
Desired Skills
Experience with Continuous Integration / Delivery (TeamCity / Octopus Deploy)
Windows Server setup & management, IIS, AWS or SQL administration
Knowledge of SEO and Website Performance best practices
Experience with Mobile App Development (React Native, Xamarin)
2+ Years Commercial Software Developer Experience
Relevant Computer Science / Software Engineering Qualifications
What to expect
You will be joining our dedicated Dev team, who will help you thrive in your role.
Working on exciting websites; Nano, Technology, Robotics, Medical research etc.
A motivated and proud atmosphere, making a difference to the World of Science.
Gain experience with a huge variety of Full Stack development technologies.
Feel valued and appreciated for your efforts, creativity and ideas.
Benefits
Brand new office in the City Centre location
Hybrid office / remote working
Additional funds and support for Training, Certifications & Dev Conferences.
Great equipment & latest software (Surface book laptop + 2 monitors)
Relaxed (dress down) environment with comfy sitting areas & Ping-Pong table.
Company social events including: parties, team nights out & much more.
Flexible working hours, work from home opportunities.
Length of service awards & other bonuses.
Apply Now
And we'll be in touch shortly.