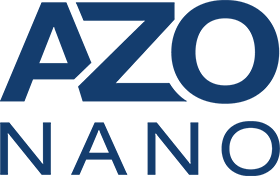 Global Coverage
| Continent | Total Visits |
| --- | --- |
| Asia | 47.27% |
| Americas | 26.76% |
| Europe | 20.32% |
| Africa | 3.27% |
| Oceania | 2.38% |
Nanotechnology Marketing Media Kit
Digital Marketing & Advertising Solutions for nanotechnology.
View media kit
Nanoscience is more than an industrial sector. It is a multi-billion dollar frontier that is expanding at an extraordinary growth rate.
The global market for nanotechnology, valued in the region of $2 billion in 2021, is projected to grow by 36.4% every year for the rest of the decade. That equals a valuation of $33.6 billion by 2030. Nanoscience marketing is an essential tool for key players to take advantage of this unique opportunity.
AZoNano is the world's leading nanotechnology marketing platform. We create, curate, and distribute high-quality content to a dedicated readership comprised of academics, engineers, and industry professionals from around the globe.
A significant portion of our readers is based in key growth markets like Asia and the South-Pacific, but our reach is truly global.
Visits sourced from Google Analytics, yearly average from Jan to Dec. Readership based on sample of subscribers.